Well, we're less than two weeks into the new year, and the hits just keep on coming for the YouTube famous Paul brothers. Earlier this week a video of younger brother Jake Paul was leaked where he is repeatedly seen dropping racial slurs while attempting to freestyle. I'm not even sure I can call it an attempt. It was more stumbling over his words sounding like a profanity-laced mother goose nursery rhyme. That video surfaced just days after older brother Logan decided to share a video from Aokigahara or better known as "the suicide forest". The video shows the corpse of a man who had recently hung himself. Logan Paul took the opportunity to videotape it for content. He was grinning, giggling and even made a few tasteless jokes to add to the horrendous video.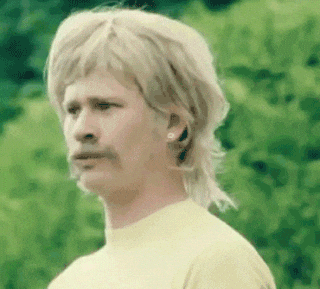 For those who don't know, Logan Paul has an immense following on YouTube and is one of the websites top earners this past year. Paul raked in over 12 million from YouTube alone after building a massive audience with over 15 million subscribers. The Paul's are no strangers to stirring up controversy, but they seem to never face the consequences of their actions, that is until now. YouTube has officially cut ties with Logan Paul after more than 400,000 people signed a petition to take action against the profoundly upsetting video. Let me remind you Logan Paul's critical demographic are children and young teenagers.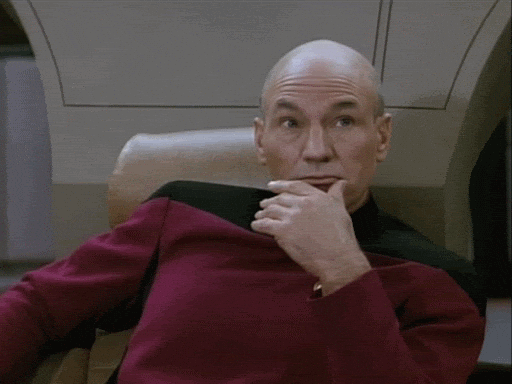 YouTube finally took action after concluding that Logan uploading a video of a dead body hanging from a tree wasn't going to fly. Since the video went up, fans have been demanding that YouTube remove Logan's channel. They assured fans that they were "looking at further consequences." Finally, they've concluded that Logan's "channel violated o
Suicide is not a joke, nor should it ever be a driving force for views. As Anna Akana put it perfectly: "That body was a person someone loved. You do not walk into a suicide forest with a camera and claim mental health awareness."
It's taken us a long time to respond, but we've been listening to everything you've been saying. We know that the actions of one creator can affect the entire community, so we'll have more to share soon on steps we're taking to ensure a video like this is never circulated again.
YouTube has officially reduced its backing of Logan Paul and has announced they will remove his channel from Google Preferred as well as removing him from Season 4 of "Foursome." At the moment Paul's original videos have but put on hold.
"In light of recent events, we have decided to remove Logan Paul's channels from Google Preferred,"
The internet could not be happier that YouTube decided to cut ties with one of their highest earners. It's a bit surprising in fact, but nobody with that level of a platform to reach young people should EVER make suicide a joke.
YouTube is cutting financial ties with Logan Paul…………..2018 is really off to a great start my god
Shoutout to YouTube for removing Logan Paul! I'm glad he's getting real consequences for his dumbass actions
YouTube has cut Logan Paul from his YT Red shows, suspended The Thinning 2, & has removed him from Google's ads. Finally some justice has been served. Break the rules & you will pay the consequences.
YouTube removed Paul from its top-tier advertising program yesterday and has halted projects it was working on with him http://bit.ly/2Dhlamp
The Logan Paul Video Should Be a Reckoning For YouTube
Logan Paul's video of Japan's "suicide forest" was a nadir for the YouTube star—and the platform that enables him.
Logan Paul went from making 12 mill a year on YouTube to getting snatched from Google .. life comes at you FAST dawg . You must stay humble , think and act smart & be a good human being because WOW
Well done, Youtube.
It's nice to see YouTube actually doing something and showing there are consequences for actions, no matter who you are. Logan Paul puts out videos every day that reaches over 15.6 million young people directly! His job title is an "influencer,"! YouTube is right to cut ties with him because this isn't the type of influence people need. Mental health issues and suicide are such a harsh, horrifying reality for so many people deal with every day. The idea of trying to turn that suffering into a joke for some views or popularity is seriously twisted. People are commending YouTube for their statements.
"Our hearts go out to the family of the person featured in the video. YouTube prohibits violent or gory content posted in a shocking, sensational or disrespectful manner. If a video is graphic, it can only remain on the site when supported by appropriate educational or documentary information and in some cases it will be age-gated.
"We partner with safety groups such as the National Suicide Prevention Lifeline to provide educational resources that are incorporated in our YouTube Safety Center."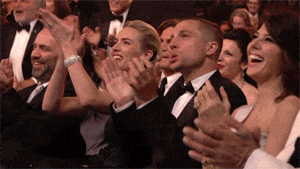 It will be interesting to see going forward if YouTube sticks to their plans of ending business with Logan Paul. I'm sure there's no doubt this will hurt his pockets considering he made over 12 million through advertisements on the site last year. Let's just hope YouTube sticks to their guns on this one, and it can be a lesson for the rest of you "influencers." Especially, Logan's brother Jake.
If you're feeling depressed or have any thoughts of suicide remember you're never alone. Please call the National Suicide Prevention Lifeline at 1-800-273-8255.